A Fully Managed Service
From program launch to ongoing support, we'll keep you ahead of the market and your competition.
Program Setup & Compliance
Program approval and configuration, KYC, spend ratio, training, and physical card inventory controls.
Card Fulfillment
We provide vendor research, collateral design, and a seamless production process - including on-demand card fulfillment!
Real-Time Account Opening
Issue a non-personalized GPR card for successfully enrolled cardholders to load in-branch – and automatically mail out a personalized card.
Cardholder Support Staff
Once you're up and running, we provide IVR, dispute resolution, call center access, fraud and technical support.
Mitigated Risk & Fraud
The intricate details required to effectively run and manage a top-of-the-line card program.
Targeted Fraud Protection
Resources to detect and mitigate fraud manage chargebacks and comply with reporting requirements are crucial.
KYC/CIP
Email & SMS Validation
OFAC Screening
Program Audits
Decisive Risk Mitigation
Our team helps detect and respond to risks ensuring the highest level of service to cardholders and financial institutions.
Risk Reporting
Mitigation
Risk Intervention Team
Risk Detection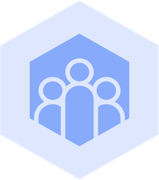 Community Access™
Agent Bank Programs
Be top of mind and top of wallet with a branded card and linked digital banking app that helps you reach new demographics.
Learn More
Mobile Advantage™
Mobile Digital Wallets
Win new subscribers and keep them loyal with a prepaid card and mobile app that compliments your core business.
Learn More